University of Nottingham, Faculty of Science
Home ›
University of Nottingham, Faculty of Science
A brief history of the University
1881 - Nottingham's first civic college
Nottingham's first civic college was opened in the city centre in 1881, four years after the foundation stone was laid by former Prime Minister, W E Gladstone. An anonymous benefactor had offered £10,000 for a college on condition that a suitable building be erected by the Council and that the college should be provided with £4,000 a year.
1928 - The move to University Park
After the First World War, the college outgrew its original building. A generous gift by Sir Jesse Boot, of 35 acres of land at Highfields, presented the solution and in 1928 the College moved to what is now the main campus, University Park. Initially, it was accommodated in the elegant Trent Building and was officially opened by King George V in November of that year.
Even in its early days on this site, the College attracted high profile visiting lecturers including Professor Albert Einstein, Mahatma Gandhi and HG Wells.
1948 – Becoming The University of Nottingham
In 1948, the college was awarded the Royal Charter and became The University of Nottingham, now able to award degrees in its own name. During this period the School of Agriculture was established when the Midland College of Agriculture at Sutton Bonington merged with the University.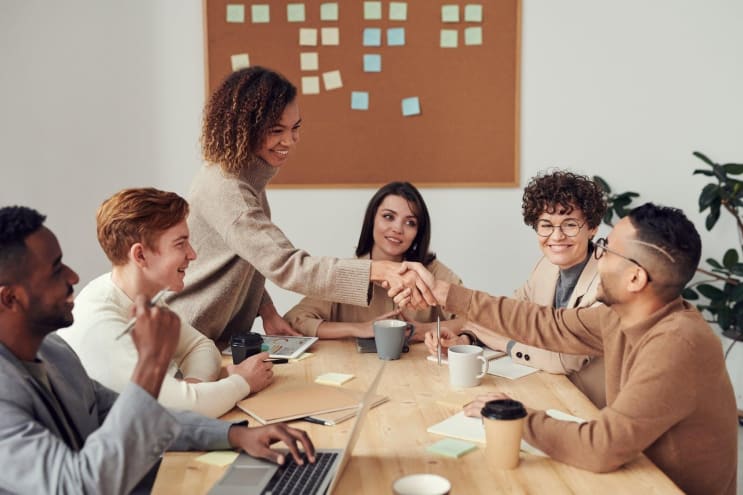 fauxels / Pexels
University of Nottingham strategy
The University of Nottingham was founded on the vision and philanthropic spirit of Jesse Boot who, in 1928, donated the land that is now University Park. The vision of a university devoted to discovery, enterprise and the advancement of the human condition, combined with his lifelong commitment to improving health and wellbeing, remains intrinsic to the culture of the University today and will continue to underpin our future purpose.
Mission
We have inspiring campuses in three countries, energising us to be a globally engaged university that is also committed to making a difference in our cities and regions
We empower and support students and staff to collaborate in learning, scholarship and discovery across all realms of knowledge, solving problems and improving lives
We are stewards of a pioneering and entrepreneurial tradition of creativity and innovation
Our vision is:
To be a university without borders, where we embrace the opportunities presented by a changing world, and where ambitious people and creative culture will enable us to change the world for the better.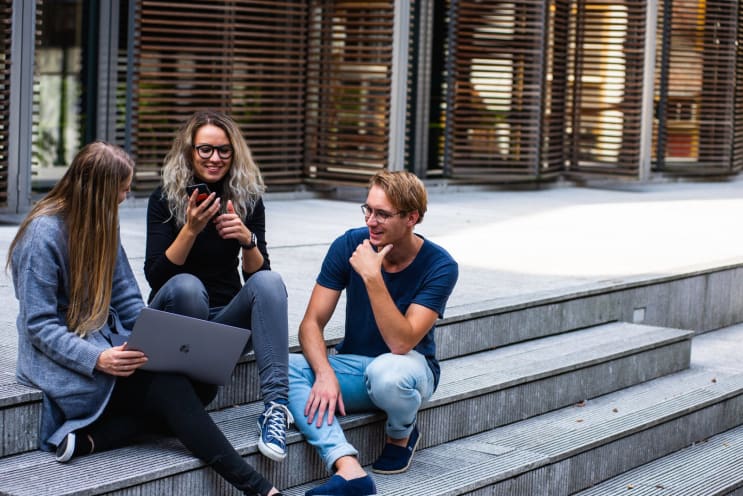 Buro Millennial / Pexels
Faculty of Science
The Faculty is made up of seven schools:
Biosciences
Chemistry
Computer Science
Mathematical Sciences
Pharmacy
Physics and Astronomy
Psychology
The faculty also offers cross-faculty courses in natural sciences.
The latest Research Excellence Framework (2014) found our research to be 'world-class' and 'internationally excellent'.
Based on the evidence available, the TEF Panel judged that the University of Nottingham delivers high-quality teaching, learning and outcomes for its students. It consistently exceeds rigorous national quality requirements for UK higher education.
"The Faculty of Science undertakes world-class research spanning wide-ranging topics including quantum physics, plant genomics, human imaging, sustainable chemistry, neuroscience, mathematical modelling and beyond. We work closely with industry on the training of the next generation of scientists and collaborate worldwide to ensure our research has a major societal impact."
Professor Kevin Shakesheff
Pro-Vice-Chancellor for the Faculty of Science
Schools, centres and institutes
The Faculty of Science comprises seven schools and has strong links with the School of Life Sciences and School of Veterinary Medicine and Science. Schools from within the faculty also collaborate with those from the University's other faculties to form various research centres and research institutes.
Study with us
We offer a wide range of courses at the undergraduate, postgraduate taught and postgraduate research level. Many of our courses are accredited by professional bodies and we have strong links with industry which are reflected in our teaching and learning provision.
Teaching and learning in science
We strive to create an open, inclusive and innovative environment and to engage students as partners in teaching and learning.
What we do
We run a series of good practise seminars and ensure all academic staff are informed of available technologies and how they can be adopted.
We run an annual small grant scheme which provides funds for staff to pursue new initiatives in teaching and learning.
We make regular use of the Students as Change Agents scheme to help drive improvements in teaching and learning.
Our impact and achievements
88% of students across the Faculty of Science reported that they were satisfied, or very satisfied, with the quality of their course (National Student Survey 2018).
Our staff are regular award winners including Staff Oscars and the Lord Dearing Awards.
Employability skills are embedded throughout the curricula, and the latest Destinations of Leavers from Higher Education (DLHE) survey indicates that over 96% of our students are in employment within six months of graduation.
Undergraduates are engaged in trying to develop new drugs to tackle Malaria.
Projects funded by our small grants scheme
Agricultural Business in the Global Economy
A simple business practice allows students to put their agricultural economics and business knowledge into practice in a fun and creative way.
Improving knowledge of neuroanatomy
Use of a board game has been found to improve undergraduate knowledge of neuroanatomy.
Transitioning to postgraduate level studies
Staff are working to address the difficulties that new postgraduates report in adjusting to the autonomy required for successful study.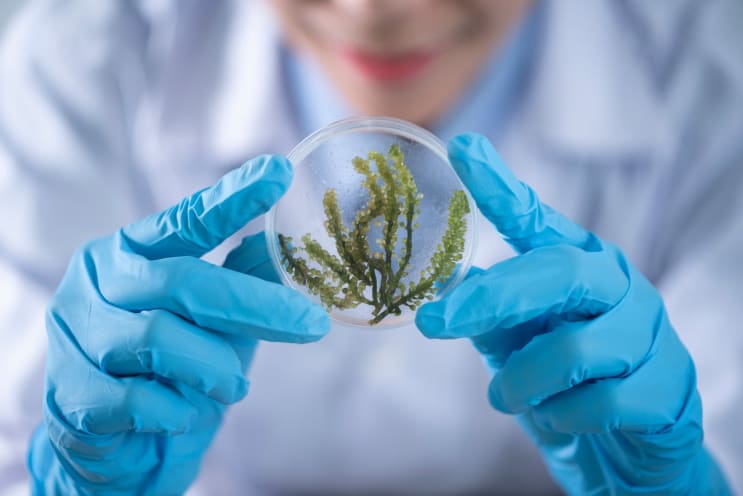 Chokniti Khongchum / Pexels
Equality, Diversity and Inclusion in the Faculty of Science
We are committed to providing an inclusive environment for all staff and students to enable them to achieve their potential.
We welcome applications from all persons and offers of work and study are made solely on the basis of merit.
Our Schools
In addition to implementing the University's Equality and Diversity strategies, our schools also offer:
Paid maternity leave for Home/EU postgraduate research students
Informal flexible working
Reduced teaching and administration duties for staff returning from maternity leave
School meetings, events and training held in core hours
Equality, Diversity and Inclusion Committees
Each School contains an active Equality, Diversity and Inclusion Committee and outreach programme aimed at, amongst other things, improving the number of women who study science at all levels.
They have representation from academic, technical, research and administrative staff together with undergraduate and postgraduate students.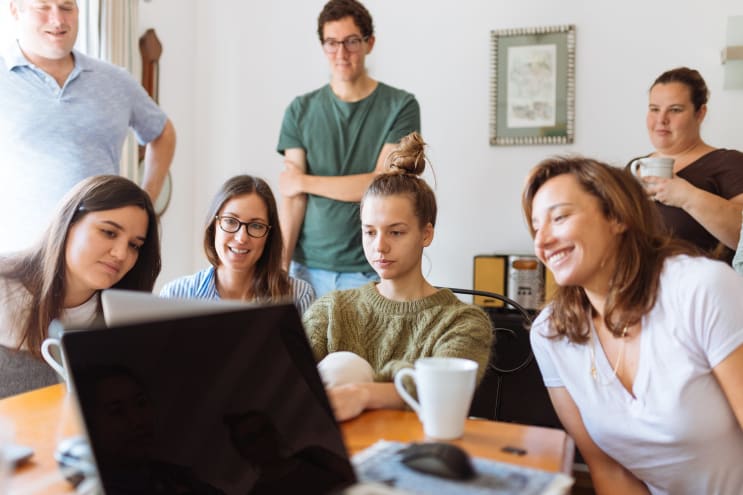 Fox / Pexels
Locations
Nottingham
Address
Faculty of Science,
The University of Nottingham,
University Park
NG7 2RD
Nottingham
,
England
,
United Kingdom
Sutton Bonington
Address
The University of Nottingham,
Sutton Bonington Campus
LE12 5RD
Sutton Bonington
,
England
,
United Kingdom
Nottingham
Address
The University of Nottingham,
Jubilee Campus,
Wollaton Road
NG8 1BB
Nottingham
,
England
,
United Kingdom